Pet Insurance

Pet insurance is becoming more common place these days. It helps provide peace of mind in case the unfortunate should happen. Its purpose is to help cover the costs of unexpected accidents and illnesses that may occur in the future. The ideal time to insure your pet is as early as possible so as you NEVER know what the future may hold.
Why get pet insurance?
When your insured pet becomes sick or injured, you take him to the veterinary hospital for treatment. You then submit your invoice along with the pet health insurance claim form to be reimbursed at a percentage, less your chosen deductible. It helps provide financial peace of mind and can help pet owners with the difficult decision of treatment vs. 'economic' euthanasia.
We have provided some links to some common pet insurance companies:
​
Pine Creek Veterinary Hospital is proud to announce Trupanion Express, allowing us to process your Trupanion insurance claim for approval AND direct payment within an average of only three minutes!
Clink the image to see a larger version!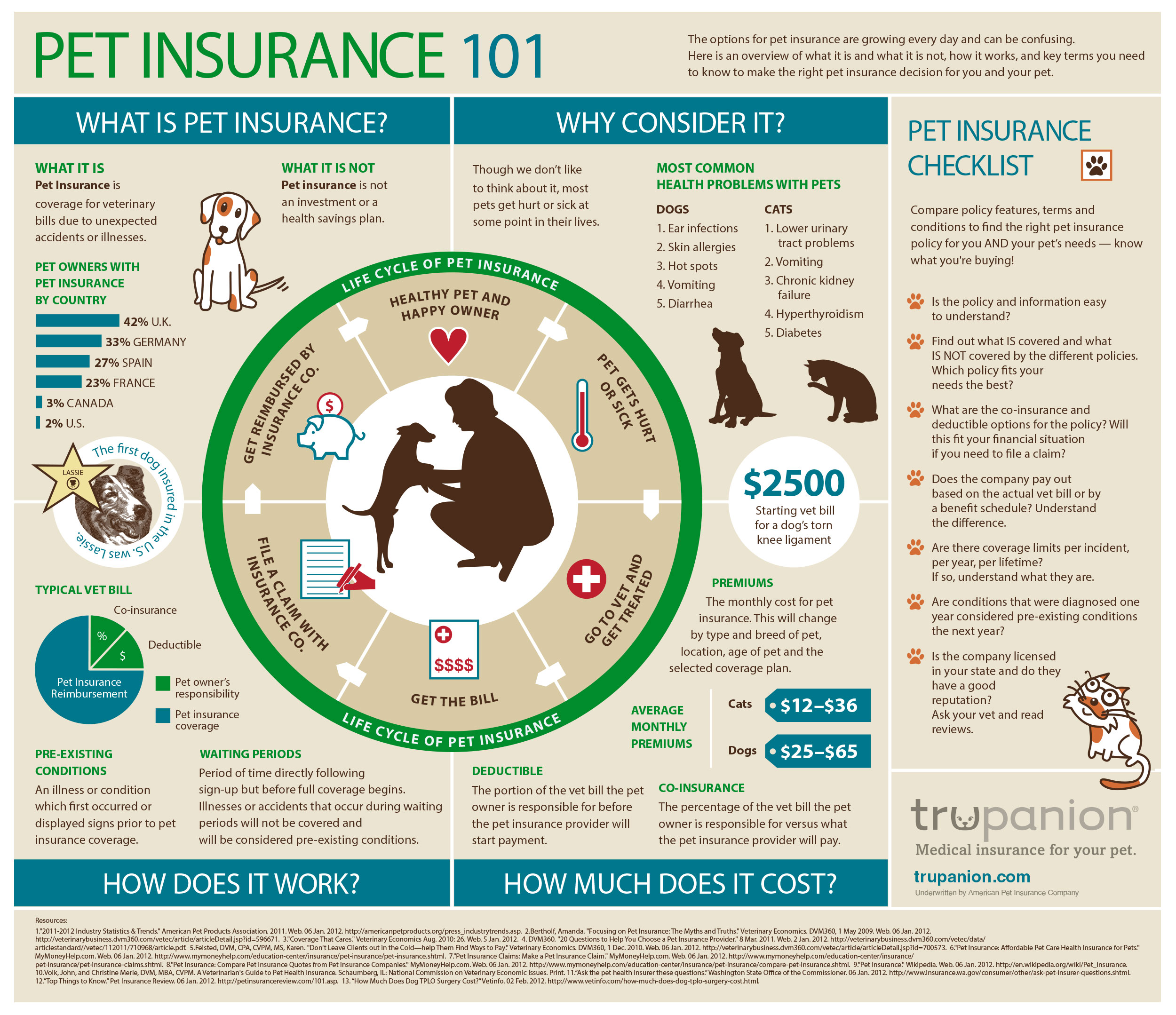 Pet Insurance 101 graphic created by Trupanion.